York University is the "importer of record" for shipments coming into Canada. As the "importer of record" York is ultimately responsible for guaranteeing that imported goods comply with laws and regulations, and for paying the assessed import duties and other taxes on those goods to the Canadian government.
To ensure that York meets its obligations under the Customs Act, the University engages the services of a licensed customs broker who acts as an intermediary between the transportation provider, the Canadian Border Services Agency and the University.
Procurement Services acts as the liaison between University community members and the customs broker, Thompson Ahern International.
Steps for Importing Goods
Orders from non-Canadian vendors require F.O.B. Destination (York University), freight prepaid. This places the responsibility for the shipment in the hands of the vendor until the shipment is delivered to York University. This responsibility includes freight charges and any damage to the goods while they are in transit.
Ordering Goods by Purchase Order
Community member completes and forwards a Purchasing Requisition which must include the following information:
Ship-to address including building name and room number
Clearly indicate if goods are Perishable/Hazardous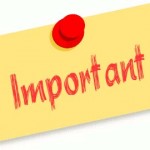 Note: The vendor must clearly indicate if goods are Perishable/Hazardous on all documents and the package, as well as have all the supporting documentation (permits, licenses, etc.).
Ordering Goods by PCard
When ordering with the PCard you must provide the vendor with the following information:
Your PCard cost center (e.g. cost centre 123456) – this will be used as a reference number
Your name and contact number
The complete shipping address at York, including the campus building name and room number
The University's customer broker's name,Thompson Ahern International
Clearly indicate if goods are "Perishable" - all Hazardous goods must be ordered via a Purchase Order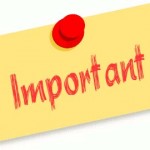 Note: The cost center number is not to be used as a Purchase Order number or the vendor will require a Purchase Order before shipping the goods. A Purchase Order is not required when using a PCard.
Ordering Perishable or Urgent Shipments
Community members are encouraged to use FedEx air shipments for perishable or urgent shipments as these shipments are processed throughout the night to obtain "First Wave Delivery". Ensure all documentation is complete and send to Thompson Ahern International via e-mail to yorku@taco.ca, including:
Carrier/courier information
Tracking details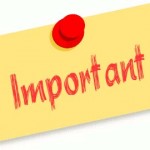 Note: Provide this information in advance whenever possible so the shipments can be monitored and released on arrival.
What fees apply?
Brokerage Fee: $10.80 CAD per entry
Fee payment is the responsibility of the community member purchasing the goods and should be charged to an appropriate cost centre.  In addition to the fee above, community members may be required to pay additional duties and taxes.
Who is not covered by this requirement?
York University, or its Customs Broker, is not responsible for any cross-border shipment on behalf of the following:
York University students (with no reference or tie to a full-time staff/researcher at York University).
Affiliated groups such as:

York University Development Corporation;
Tennis Canada;
CanLan IceSports/Ice Gardens;
Track and Field Centre; and
Archives of Ontario