Orders from non-Canadian vendors require F.O.B. Destination (York University), freight prepaid.
Document Requirements
Every shipment requires two (2) copies of each document (one (1) copy inside of the parcel and one (1) copy to the driver):
Commercial Invoice: Information that must be included on the Commercial Invoice:
Purchase Order Number
Complete Vendor Name and Address
Complete Consignee Name and Address
Part Numbers
Complete Description of Goods
Number of Pieces and Weight of Shipment
Separate Itemized List of All Goods, with Values, Unit Cost, and Extended Total
Must disclose full value of the shipment (including all discount amounts and types on separate lines)
Country of Origin (must be filled in for each order)
Canada Customs Invoice: For shipments over $1,600.00 CAD
Packing List: Otherwise known as a packing slip
Other Documentation (if applicable)
Perishable Shipments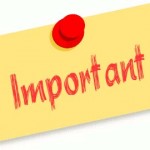 Perishable shipments must be packed to withstand 72 hours in transit and shipped no later than Wednesday.
Shipping Instructions for Vendors
A copy of each document is to be faxed or emailed to Thompson Ahern International prior to shipping at yorku@taco.ca.
All shipping labels, invoice labels, and waybills must have the following information:
York University
Contact Name / Consignee
Department
4700 Keele Street
Building Name and Room Number
Toronto, Ontario
M3J 1P3
Purchase Order Number / Cost Center Number (when ordering with the PCard)
Customs Brokers Name: Thompson Ahern International