There are two activities associated with the use of a credit card. One is the purchasing of the product or service, the second is ensuring that the bank and university financial information is correct and accounted for appropriately. To achieve this, the cardholder is required to perform mandatory monthly reconciliations against the PCard.
Why are monthly reconciliations necessary?
The University must demonstrate sound financial stewardship over all funds expended to ensure the continued trust of all stakeholders and funding sources. PCard transactions, albeit for low value purchases, must be reviewed on a regular basis to ensure that orders are filled correctly, delivered according to expectations, and priced according to the agreed-upon quote provided by the vendor at the time of purchase.
As a cardholder, you are required to perform this due diligence to prevent erroneous charges, fraudulent activity, and to demonstrate sound financial oversight and control over funds expended.
How to perform a monthly reconciliation
To begin your monthly reconciliation you must log on to the US Bank Access® Online website.
Note: The Organization Short Name used on the Access Online Website for all York University PCards is yorku or YORKU. For help on using the system users should refer to the Access® Online User Training Guide (PDF).
Once you have entered your User ID and Password you will be able to access your recent transactions. All PCard transactions are mapped to a York account that best describes the good or service provided by the vendor. You may be required to reallocate the charges to a more appropriate expense account and/or cost centre (e.g. teaching supplies should be charged to account 305000 rather than to the office supplies account 301000). Reallocation is done on the US Bank Access® Online system: Transaction Management / Card Account Summary with Transaction List.
Steps involved include:
Match the vendor receipt/invoice to all the charges on the Card Account Summary with Transaction List
Locate any missing receipts/invoices or complete an attestation (this should be a rare occurrence)
Verify that the price charged to the PCard is correct
Map the charge to the correct account, fund, cost centre, and ALT codes (if applicable)
Provide a brief description of the nature of the purchase and on whose behalf you made this transaction (if buying for others) in the Allocation Comment field on the Cardholder Account Summary
Print a copy of the Cardholder Activity statement and attach all supporting documentation
Submit the entire package to your transaction approver for signature
File the entire package at the department/unit level as per the University Common Records Schedule (FIN 10), and made available for audit purposes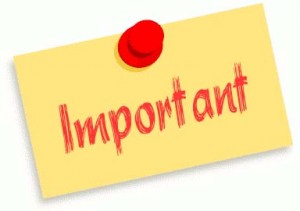 Monthly reconciliations should be completed before the close of each monthly billing cycle. Failure to complete your reconciliation on time could result in the necessary completion of an electronic journal transfer to reallocate transactions to the proper account and/or cost centre.